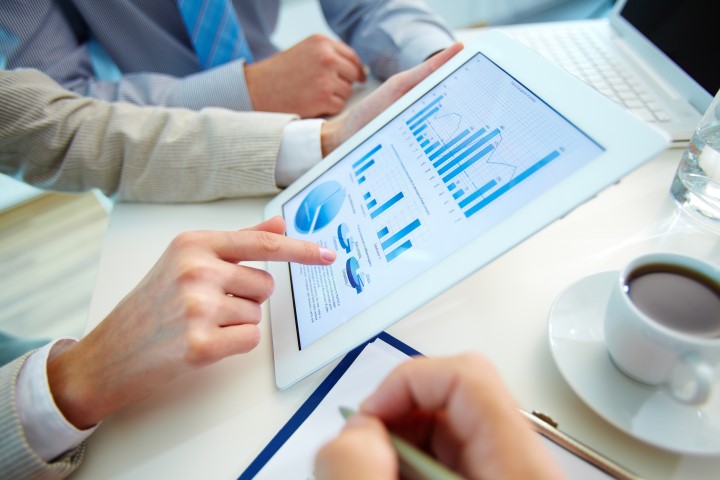 Intellectual Property White Space Analysis: What is White-Space in the Patent World?
When you think of big companies like Facebook or Google, you may wonder how they have found such success. For Facebook, the need for an accessible social media platform that appeals to all was something that was already touched on but not totally filled. With Google, the growing internet and the accompanying waves and waves of crowds that grow to this day needed a way to easily find what they were looking for without trying countless URLs until they found something apt. While both companies were not the first in their fields to do such things, they both were early adopters. They used market analysis to find a particular area that had a need for growth that could be expanded, in other words, they found a white-space in the market.
White-spaces are gaps in the patent landscape where there is little to no patenting activity that could potentially be patented and attain exclusivity. These are gaps in patents regarding a particular product or technology area that can drive the development of new inventions.
What is White-Space Analysis?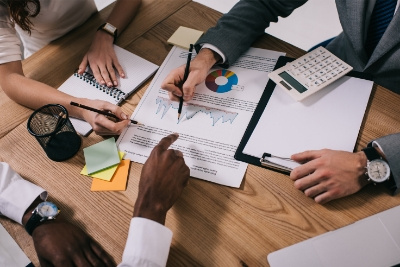 A white-space analysis is one of the key methods for strategic innovation and usually follows preliminary patent landscaping. It consists of identifying a white-space gap within a sector and considering how the gap could be filled. These analyses are done as a prerequisite to identifying where a possible invention may be generated. They are also done by designing a strategy that identifies a market that may be exploited. A comprehensive study of patents in your field or any others you may be interested in is a way to help you understand the future and current trends as well as explore possible lucrative business opportunities.
This is the basis for many companies deciding whether to proceed in researching and developing a new invention or not. Before they can go through with pouring time, resources and money into a new invention, they first need to know at an early stage whether they will benefit from their efforts or be sued by another company after they have introduced the product or technology.
White-Space Analysis Process
The process of white-space analysis starts with the search for what has already been done and making extrapolations and generating ideas to find out what else can be done within a market. Alternatively, if you already have an idea in mind, you must scour literature, art and the market to see if it has already been done before proceeding with developing your idea into an invention.
Once you think you have found a gap, you must conduct a targeted search looking for patents in databases or other forms of relevant knowledge around the patent you're looking to file. This is done to clarify if it is actually a white-space or is already heavily populated with similar patents. There are a few different processes for finding a white-space (depending on what your intentions are).
White-Space Mapping
The longer a market exists the more competitive it becomes. New technology and products are being introduced constantly in today's market so companies are always looking for a way to differentiate themselves. Because of this, white-space mapping is becoming an important strategic exercise for understanding and capitalizing on the market.
White-space mapping is the process used to find white-spaces in a market. The first step in using white-space mapping is to determine whether you are approaching it from an internal, external or future perspective.
Externally Focus Perspective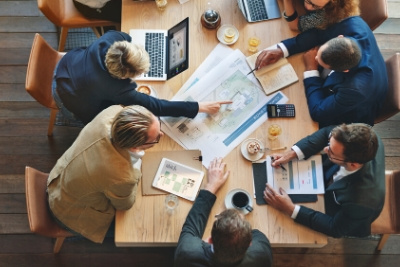 Externally focused mapping starts with mapping out the products or services in a market and seeing if all needs are being met within a particular market. The purpose of this is to find gaps in the existing markets that have an opportunity that you could take advantage of.
Internally Focused
Internally focused mapping is an inward-looking tool used to map your company's existing abilities to discover new opportunities that competition could capitalize on. This is used to see how effectively your company can react to opportunities or threats within your market as well as finding ways to expand your company.
Future Focused
Future-focused mapping is done with strategic foresight gathered similarly to how data is collected using externally focused mapping. Using current market trends, extrapolations are made to make assumptions about future trends. Once you have may an assumption of future trends you can be better suited to capitalize on them.
Why Choose Levin Consulting Group
Being one of the many competitive intelligence tools, white-space analysis allows you to see that some areas are more densely populated with patents than others, by looking at the broad map of intellectual property (IP). For example, there are many patents dealing with Bluetooth technology – but back in the day, there were no patents that handled a smartphone with Bluetooth. This was a white-space in the field. Connecting the dots, identifying these fields where the competition had not started filing an IP yet – is white-space analysis.
Levin Consulting Group (LCG) will help companies with existing R&D departments or companies aiming at strategically filing IP for competition blocking, developing groundbreaking products and technologies, and actively enforcing IP properly conduct a white-space analysis. By executing a thorough analysis you will diversify your patent and your general IP portfolio while increasing a company's valuation. It will better protect intangible assets and identify previously unknown intangible assets in a company.
At LCG we align the IP strategy with the business needs of the company, making sure no budget dollar is spent on underperforming assets as well as assisting in patent portfolio management through patent optimization, business strategy compliance, and more.
Call us today and start getting the most out of your portfolio.
Canada:
+1 (289) 597-6854
111 Bayhampton Crescent
USA:
+1 (289) 597-6854
820 Albemarle Street
Wyckoff, New Jersey 07481
Israel:
+972 (54) 536-6923
29/2 Shdema St, Karmiel
2198129