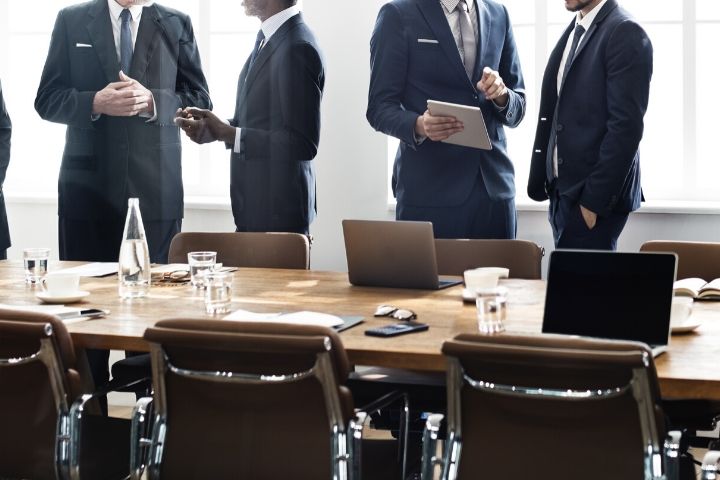 What is Intellectual Property Rights Due Diligence?
Intellectual Property Rights Due Diligence is an assessment of the intellectual property assets owned or used by an individual, company, or business. This is done either offensively to purchase, or defensively to sell or out permit. Regardless of the intent, Intellectual Property Rights Due Diligence (IPRDD) is done to show the value of the assets, copyrights, trademarks, or patents involved with a company. This is done by examining the enforceability, scope, and the potential of intellectual property (IP) assets as well as reveal the history of ownership of the rights surrounding the IP asset.  
Intellectual Property Rights Due Diligence is conducted in mergers or acquisitions, if an investor is looking to invest in a start-up company, or if a company wants to raise money by mortgaging its IP assets. 


Why IP Rights Due Diligence is Important
Due to IP assets becoming one of the most important assets a business can have in recent years, IP Rights Due Diligence is more necessary than ever. It's important to conduct IPRDD so a business can:
Organize its operations to improve the marketability of its services or products. 

Increasing the value of IP assets to boost its balance sheet 

Prevent the screwing of  the value of assets a business has

Mitigate risks efficiently and plan ahead with strategies
Goals of Intellectual Property Rights Due Diligence
Each Intellectual Property Rights Due Diligence process will work differently depending on the scope and the type of company.  IP Rights Due Diligence will work a lot differently for a newer business compared to one that is well established. While the overall process works differently, the goals of the IPRDD are always the same, which are: 
Find Intellectual Property Assets – The first ask of Intellectual Property Rights Due Diligence is to discover which IP assets the target company has, and where they are located. This includes patents, patentable subject matter, inventions, trademarks, trade secrets, domain names and more. These will all be analyzed for their progress, complexity, and foreign registration of intellectual property assets.
Claimed Right in IP Assets –  Discovering the involvement the target has with its IP assets is another large goal. The target company could have actual ownership or just licensing an IP asset with many changes, stages, therefore,  the IPRDD will determine their actual claim over their IP assets. 
Find Possible IP Infringement Claims – Analyze possible situations where the target's IP assets could infringe on a third party`s IP rights or if the target has a legitimate claim of infringement against a third party.  
Grants of IP Rights Made – This includes analyzing any grant of IP assets made by the target.   Licenses, distribution agreements, or any other transactions that involve the transfer of rights of IP assets that could impact their value is taken into consideration.  


Conducting Intellectual Property Rights Due Diligence
During IPRDD the following steps should be taken in order to fulfill the requirements listed above.  
Create a proper IPRDD team and find out what your expectations are from the transaction

Create and send your IPRDD due diligence checklist 

From the beginning, separate the IP assets relevant to the transactions from the ones that aren't. The due diligence should reveal the importance of connecting other IP assets the company owns with the target IP assets for the transaction to ensure that the focus of the IPRDD is clear.    

Do a thorough search of the ownership of the IP asset and collect information on other IP assets that could interfere in the use or sale of the assets in the future. 

Look for any potential infringement involved in the IP assets. The IPRDD team should verify facts and confirm information found from the target so if any discrepancy is found they can go back to the target to clarify any issues or questions if needed. 

Analyze any protected or protectable IP assets. Conduct a status, validity, ownership, claim or conflict check – similar to the manner shown above.

Provide a final IPRDD report on risks involved with the strategies to mitigate potential risks or liabilities involved.

Create a document, execute and record the IP agreements. 
Therefore, IPRRD's are essential when one business, company or individual is dealing with another business, company or individual or if  IP assets are involved. It's important to have a grasp on a company's ownership or licensing over their IP assets before conducting a merger or acquisition, investing in a company, or raising money for your company by mortgaging IP assets. 
What Levin Consulting Group Can Do
If you're looking to do conduct Intellectual Property Rights Due Diligence or are looking to file a medical device patent, standard patent or any other form of patent, we are the experts to get in touch. We understand your business context and offer patent services that are suitable for your needs. Our team works to take the stress out of applying for a patent.
Book an appointment with us today.