The Importance of Using Patent Portfolio Management
If you own a business, you should be familiar with intellectual property rights and the important role that they play in the success of your company. A patent portfolio is a collection of all the patents and patent applications in various jurisdictions that are owned by an entity (individual or corporation).
For many people, the process of creating and maintaining a commercially-valuable patent portfolio, which is aligned with the strategic business goals of the entity, is new and complex. If you fall into this category, you can go with a patent portfolio management service to help guide you through the process.
What is a patent portfolio management?
If you are new to the world of intellectual property rights, you might not be familiar with the IP-related best business strategies. A professionally managed portfolio ensures that your patent strategy and product strategy are aligned. 
Timing is crucial, a patent application has to be filed before disclosure of the idea and filing strategy of the resulting patent applications in different jurisdictions has to be carefully evaluated. 
There are strict timelines that have to be adhered to both during the pendency of a patent application and after the grant of a patent. 
The jurisdictions in which patent applications are filed have to be carefully chosen and the monopoly which is claimed in each of these jurisdictions has to be harmonized in order to obtain strong protection in the future.
There are different filing, prosecution and maintenance strategies, each depends on the business goal of the company and when all factors are considered and the portfolio is carefully managed, the value of the company can be substantially increased.
Benefits of opting for patent portfolio management service
Now that you know about patent portfolios, you might be wondering why you need a professional to manage yours. Remember, patents have to be maintained, and if not renewed, all the disclosed information becomes public domain. This means that one of your competitors can easily get their hands on your technology and you will no longer be in a position to exclude him from reaching the market with it. Rather than allowing your patent to be lost and losing potential profit, reach out to patent management experts like Levin Consulting Group and learn the proper procedure to protecting and maintaining your patent. 
Even more importantly, drafting a filing of a patent is a costly procedure, but without carefully aligning the claim language of your patents with your business goals, both during the drafting of the patent and during examination thereof, the resulting patent may provide little value for the company.
Another important aspect of patent portfolio management is performing patentability, freedom-to-operate and landscaping searches, all in accordance with the suitable phase of the project's ongoing in the company. Patentability searches provide much-needed insight into the potential monopoly that can be obtained for a certain product/technology. Freedom-to-operate search can both prevent future legal procedures and direct the development in the right direction. Landscaping searches can provide white space analysis while directing the company into fields that are not covered by competitors.
Your portfolio needs to be monitored and managed constantly in order to prevent any oversights. This is why it's beneficial to have somebody with the appropriate training, expertise and understanding of intellectual property rights (patents, trademarks, copyrights) manage your portfolio, Portfolio management is better to be done by a person that is constantly involved in the on-going development of new technology/product/design changes and is able to align these changes with the business goals of the company, rather than an outside council that only sees several discrete points in the life-term of the company. 
Therefore, there are a number of monetary and non-monetary benefits of having a well-managed patent portfolio. This means that it is worth investing in. By choosing the right team and experts, you can enjoy the greatest returns.
What to expect from a patent portfolio professional
Before you choose a patent portfolio management expert, it's important to understand exactly what they should offer you as part of their services. These are the main scope that every patent portfolio manager should include in their services: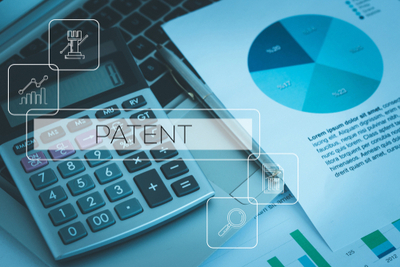 Monetization
Businesses are all about profit and your patents can help increase profits significantly. There are several ways in which your patents (like a medical device patent) can provide revenue to your business. Firstly, you can choose to sell one or more patents. Another popular option is to license a patent, thus obtain royalty monetization. Much like the royalties that are paid for music and films, royalties can be made payable to the patent owner in exchange for its use.
Up to date reports
A crucial part of portfolio management is making sure that a clear and concise record is captured of current patents. This foundation of good records and documentation ensures that it is managed effectively and offers transparency. The portfolio needs to be updated frequently with any changes that occur, such as change of status in any of the patent applications included in the portfolio, the sale of a patent or of an application for a patent.
Our Patent Portfolio Management Services
The collective value of your portfolio is the true benefit of your patents. With a patent portfolio, you spread any potential risk among many patents, instead of relying on the dependance of one. We approach patent portfolio management with a keen eye for opportunities to create and maintain the volume, scale, diversity, and balance of your portfolio. When you hire Levin Consulting Group (LGC) we offer many different ways to assist you in Patent Portfolio Management.  
Patent Optimization
Patent optimization is the process of making sure you are properly filing a patent to avoid possible oversights that could have been used to better protect your patent. An example of this is finding key elements of the invention to claim in a patent prior to filing. This ensures that those elements are a component of their intellectual property instead of falling into the public domain. We will help you properly optimize your patent before filing so your invention can get maximum protection.
Business Strategy Compliance
An intellectual property (IP) strategy sets up guidelines for managing an IP, which is used as a tool to ensure the business strategy is implemented effectively. A business strategy defines what a company does and how it does it currently while showing what the company will be doing in the future. Your IP strategy should support and promote your business strategy, which is why Business Strategy Compliance is such an integral part of our patent portfolio management service. Levin Consulting Group (LGC) provides IP Audit services to ensure Business Strategy Compliance across the entire organization.
IP Strategy Development
Your IP strategy will impact each department of your organization, so you should be sure to truly integrate a strategy that will take all of the departments of your business into consideration. LCG will assist you in IP Strategy Development by analyzing your organization and developing a strategy that includes a publication policy and a clear, unambiguous ownership policy. We'll also help you draft an appropriate agreement, implement a training policy to educate your staff about Intellectual Property and more.
IP Strategic Implementation
After creating and documenting an invention, it has to be reviewed for compliance with the IP strategy before being protected and its value is extracted. LCG will help you install the best processes for IP Strategic Implementation by carefully considering your company.
At Levin Consulting Group, we specialize in providing clients with professional patent portfolio management. Each of our clients is approached as an individual and the unique circumstances of every business are a leading factor in how we determine the best course of action.
Call us today and start getting the most out of your portfolio.
Canada:
+1 (289) 597-6854
111 Bayhampton Crescent
USA:
+1 (289) 597-6854
820 Albemarle Street
Wyckoff, New Jersey 07481
Israel:
+972 (54) 536-6923
29/2 Shdema St, Karmiel
2198129