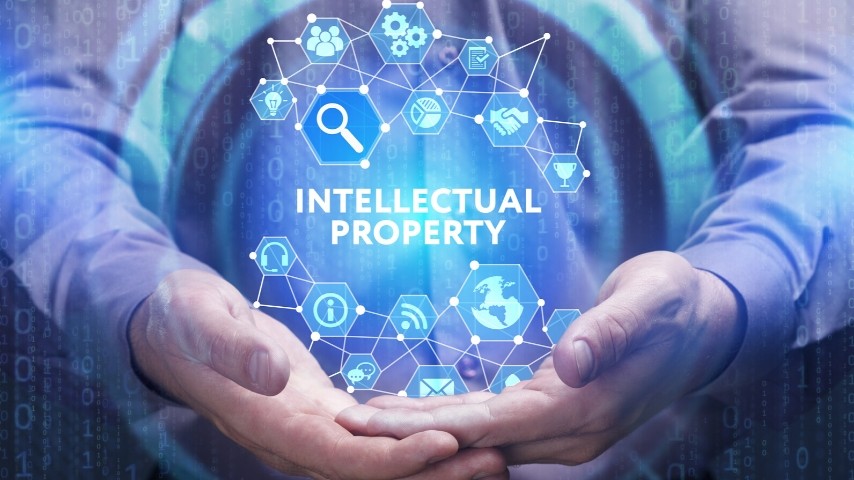 High-Quality Patent Management – What You Need to Know
Patents are large commodities that are held by businesses, groups, or individuals and should be treated as such. Additionally, patents can be one of the largest indicators of a company's value, so managing them is something that every company should take into consideration. 
While patents may be seen as simply the rights over a certain product or idea, they are actually valuable assets that need to be properly and expertly managed. 
Through this article, we are going to go through the patent process and highlight how best to treat your IP as a managed asset. We hope that by the end, you will see that high-quality patent management services are essential to your business' success. 
Quick Recap of Patents
Patents are, in essence, a contract between an inventor and a government to allow the inventor exclusive monopoly over their patents for 20 years in exchange for enabling disclosure of the invention. A patent provides the right to exclude others from practicing the described in the patent and not the right to practice to own the invention. 
The protection of the patent is only local – there are no international patents! Patents are subject to examination by a local Patent Office, with each office having its own set of rules and practices. 
Patent prosecution takes about 3-4 years and costs about $25,000, and patent litigation takes about 2-3 years and costs about 2 and a half million dollars.
Where to Start
The patent process begins with the emergence of an idea. From there, you bring your ideas to a patent attorney and begin the process of evaluating your idea and seeing if there is a valuable invention within your work. 
When working with a patent attorney, it is important to realize that you always know more about your idea than they do, and you could risk not receiving proper advice if you do not disclose all of the information about your invention.
Where Inventions Are Found
Interesting inventions are often at the Intersection between a technical issue and a business need. 
However, there may exist or may be newly defined inventions out there that have yet to be patented or taken full advantage of within older works. Proper research must be done to ensure that these works are novel. 
When You Should Call a Patent Attorney
When you believe you have a worthwhile idea that is patent worthy, it's important to understand when you should call a patent attorney. It can be a costly process so you should be sure that you believe your idea has some weight. A few concerns you should address before calling should be:
When you should discuss

What specifically about the idea makes it valuable?

What makes the idea work?

What are the alternatives?

These help assess novelty and inventiveness

Consider consequences, technical and business, including resource management

Of course, consider timing of filings and publications
When you do decide to call, the value of your idea should fall under one of the following: 
Insight or discovery about problem
Technical solution for problem
Technical effect of solution on system
Business effect of having technical effect
Business leverage beyond "mere" monopoly
Creating and Securing Value
When creating a patent, it's important to establish and secure the value of your creation. However, where this value comes from can differ from patent to patent. In some cases, the engineer works with scientific ideas and the ideas could present the value, engineers can create tools to capture value or a patent secures the value generated by the Engineer to the Engineer.
It is the Patent Attorney's job is to see how value can be captured and in the process, IP budget decisions become clearer.
From Idea to Patenting
There is a process that occurs between the idea being discovered, up until the actual patenting takes place. The process goes through each of the following stages:
Idea conceived 

Red flag 

Brief closure

Detailed closure 

Search patent committee 

Drafting 

Filing 
What Defines Patent Quality?
Patent quality is contextual and dependent on time and purpose. You can improve what is manageable and you manage what is measurable. It can also be measured by the potential technologies covered in the patent, the average number of categories assigned to the application, number of alternative embodiments, and, of course, originality.
Product/IP Cycle
The product/IP cycle of a patent happens over 5 different steps. The five steps are all listed below:
1. Initial idea
2. First Concept
FTO search

Patentability search*

First Submission (Provisional mostly)
3.Final Concept
FTO rounds

(Additional Provisionals)
4. Product Engineering Revisions
FTO Rounds

Utility Filing (PCT/Nationals)
5.Ongoing R&D
FTO Rounds

Portfolio Submissions (Cont's, DIVs, CIPs)

Prosecution
When working through the product/IP cycle there are many things to take into consideration so you know where you stand and how to act to progress smoothly.  Some of the consideration being:
1. Disclosures (IDS and the likes)
2. Future VC/Exit evaluation (IPR DD)
Are your VCs savvy enough to appreciate IP?

Is your field IP crowded?

Is your field IP litigious?
3. Budget: Know costs. Does knowing cost less than not knowing?
Cost of Search/Analysis

Redundant R&D opportunity cost

Business Go/No Go decision?
PCT Timelines
There are 5 different forms of PCT Timelines, with each being illustrated below in convenient graphs.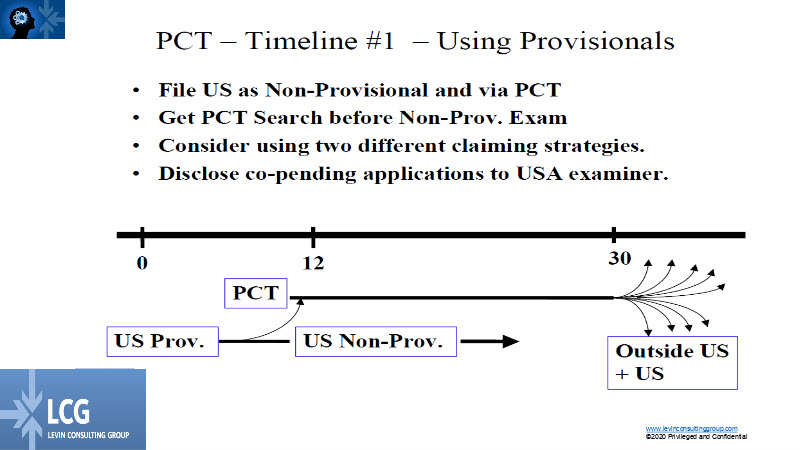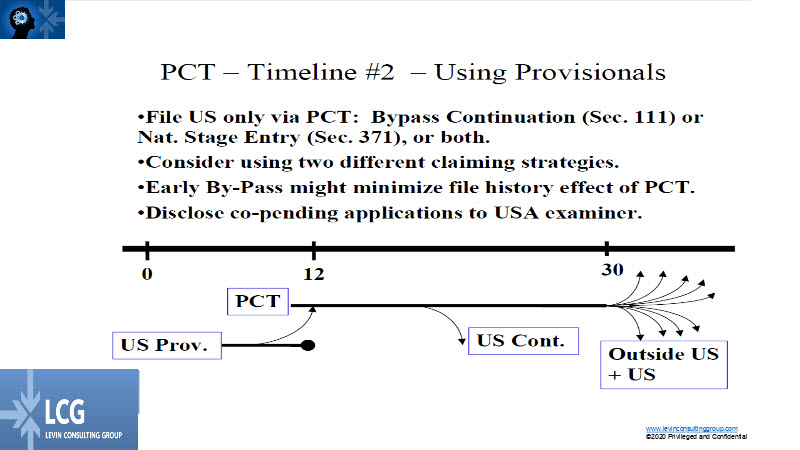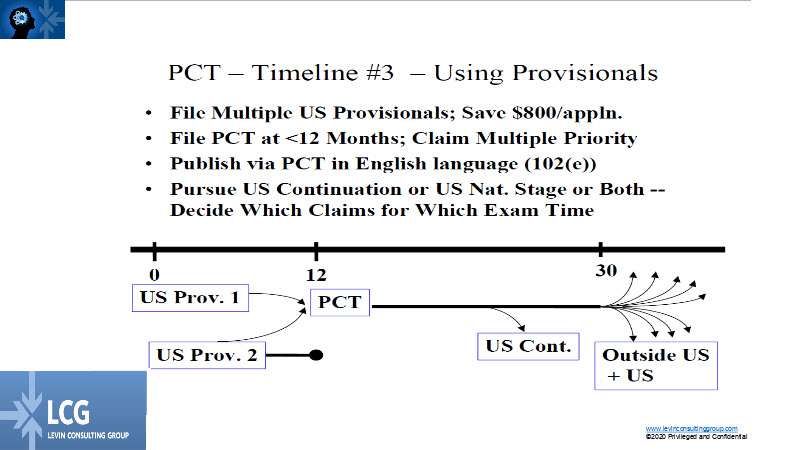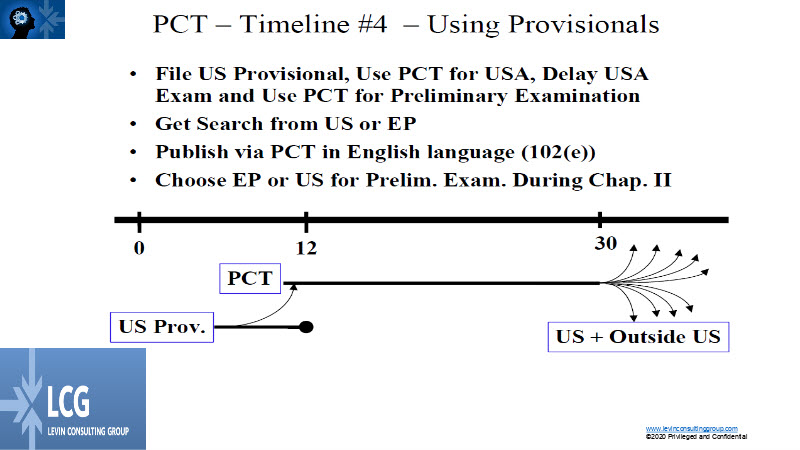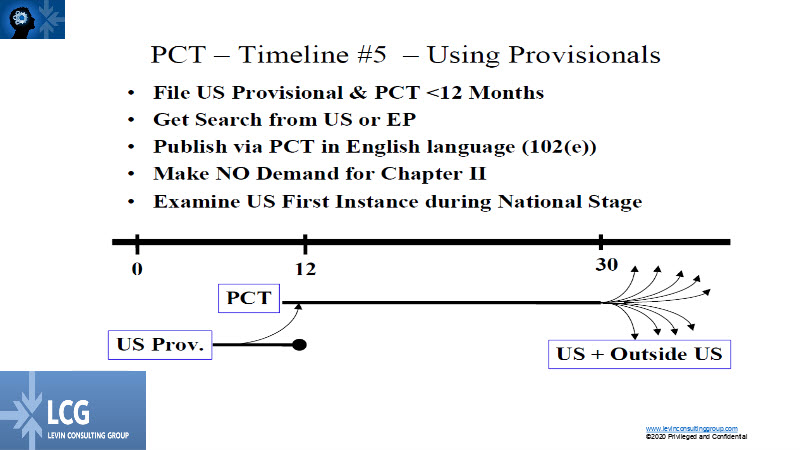 Typical Charges 
Typical charges for US Utility Patents are the following:
Original Non-provisional (Prep/File) $5,500-$8,500

Provisional (Prep/File) $2,500 – $6,000

Original App (EE, Biotech) $6,000-$15,000

App Amendment/Arguments, minimal complexity $1,500-$2,500

App Amendment/Arguments, (Chem, Biotech) $2,500-$4,500

App Amendment/Arguments, (EE, CS) $2,750-$3,500

App Amendment/Arguments, Mechanical $2,500-$3,250

Appeal to PTAB (no oral arguments) $3,000-$6,000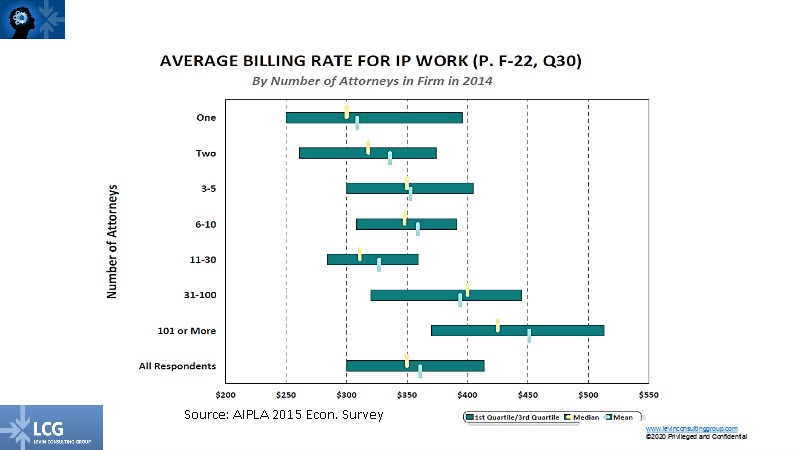 This is just a small look into how to best manage your IP from idea to the end of filing the patent. Before going ahead with the patent process, it is best to be aware of careful patent management so that the process can go smoothly without any large roadblocks impeding progress.
What Levin Consulting Group Can Do
If you're looking for some help with IP management or are looking to file a medical device patent, standard patent, or any other form of patent, we are the experts to get in touch. We understand your business context and offer patent services that are suitable for your needs. Our team works to take the stress out of applying for a patent.