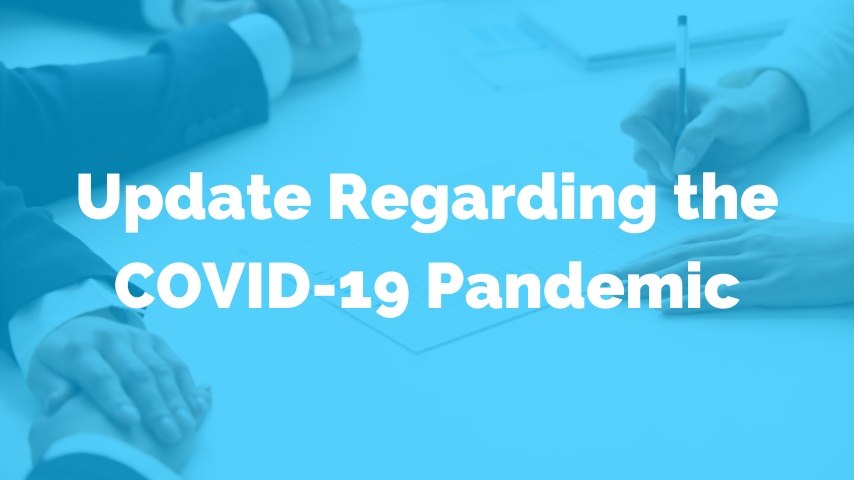 COVID-19 Update
Hi everyone. We hope you and yours are staying safe and healthy. We want to take this moment to share a quick update about our response to the COVID-19 situation.
While the current global pandemic exposes us all to unique challenges, disrupting the very core of our society in terms of human interactions, there is an opportunity to support each other through this. Like singing on balconies, providing online support in communities on Facebook, and working from home. Most of our clients share this sentiment and are using travel restrictions to boost their R&D activities.
As always, we are here to help on the IP side of things. To assist with that, we will
subsidize 50% of the costs of drafting and filing
patents for inventions related to the COVID-19 virus. If you are looking to help mitigate the impact of this pandemic, then we want to work with you to see your invention come to fruition. We encourage you to
get in touch with our patent experts today
.
After all, the crisis is temporary, while inventions are there to stay!
Additionally, here are the things we are doing to keep our customers and employees safe:
Our team has been instructed to adhere to social distancing practices
Our employees have been given hand sanitizers and have been instructed to wash their hands with soap for 20 seconds
Much of our staff is working from home during this time.
Canada:
+1 (289) 597-6854
USA:
+1 (289) 597-6854
820 Albemarle Street
Wyckoff, New Jersey 07481
Israel:
+972 (54) 536-6923
29/2 Shdema St, Karmiel
2198129