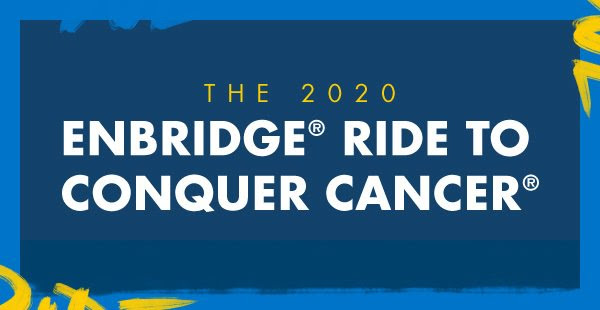 LCG Joins The 2020 Enbridge Ride to Conquer Cancer
We are so proud to announce that Levin Consulting Group will take part in this year's Enbridge® Ride to Conquer Cancer®. For the last 12 years, thousands of have rallied to show that together we will conquer cancer.
The Enbridge Ride to Conquer Cancer benefiting Princess Margaret Cancer Centre is a two-day, 200-kilometre cycling journey through the Canadian countryside that we'll be making on June 13 and 14, 2020. We already have our bike and helmet, but to guarantee true success, we'll need your help!
Funds raised through The Ride directly benefit The Princess Margaret Cancer Centre (one of the world's top 5 cancer research centres). These funds will move us closer to our vision to Conquer Cancer In Our Lifetime. So when you give, your donation will make a life-changing impact for cancer patients in Ontario.
You can help us take the fight to cancer by helping us reach our goal of raising $2,500. You can do so by going here or by clicking on the image below. We thank you in advance for your support.